Avidyne designs and manufactures integrated GPS and VHF navigation and communication systems, ADS-B In and Out transponders, active traffic systems and digital flight control systems.
Experienced entrepreneur and pilot Dan Schwinn founded Avidyne in 1994 with the mission of modernizing avionics by applying advanced technology in order to improve safety and increase aircraft utility. "As a pilot and aircraft owner, I was struck by how little GA cockpits had changed over the last 30 years," said Schwinn. "I saw huge potential to develop a core technology and define a new generation of avionics that improve flying safety."
Avidyne was the first general aviation avionics company to certify Primary Flight Display and Multifunction Flight Display systems. These Entegra products were a significant contributor to the success of Cirrus and several other aircraft manufacturers. The subsequent Entegra Release 9 represents the next generation of integrated flight deck systems for general aviation aircraft, including high-resolution displays, dual Air Data and Attitude Heading Reference Systems (ADAHRS), dual-redundant GPS/FMS systems with a QWERTY keypad, next-generation fully-digital 16-watt VHF NAV/COM radios, and dual WAAS/RNP-capable GPS receivers. With Entegra Release 9, Avidyne developed a truly integrated system that is specifically designed to eliminate complexity, reduce head-down time, provide a whole new level of redundancy, and dramatically enhance safety for OEM and retrofit applications.
The company returned to its roots in the aftermarket in 2014 with its full line of panel-mounted avionics, including the IFD550, IFD540 and IFD440 FMS/GPS/NAV/COMs with Hybrid Touch, Page & Tab user interface, easy GeoFill™ and airway flight planning, and integrated Bluetooth® and WiFi capability. In addition, the IFD Series were designed to be direct replacements for the aging GNS530/430-series navigators, dramatically simplifying installation and overall cost when upgrading. Complemented with a complete set of ADS-B In and Out options, as well as industry leading compatibility with other manufacturers product, Avidyne is well positioned for the ADS-B upgrade process in the US and across the world.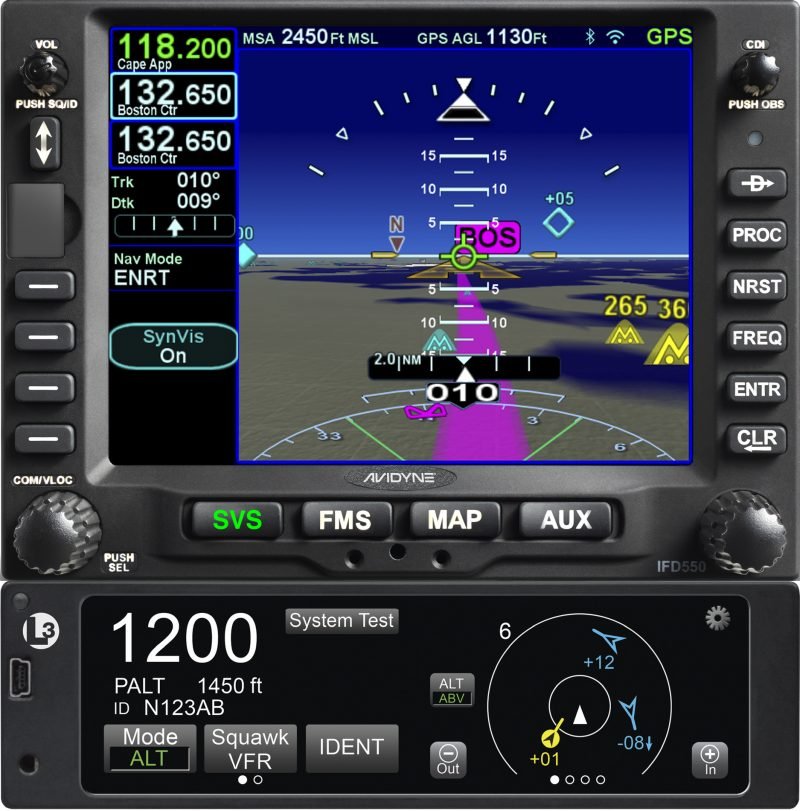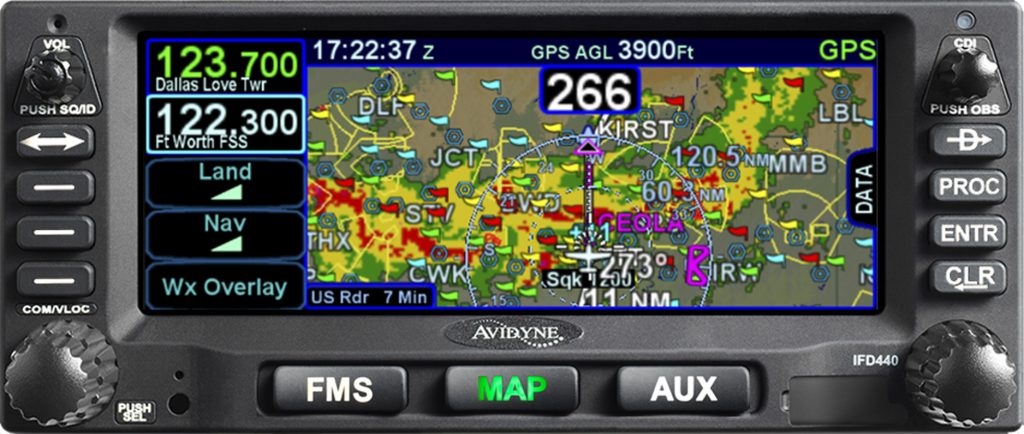 Request A Quote
[contact-form-7 id="985" title="Contact form 1"]